I know not if you are a he or a she. I know not if you are young or you are old. I do know that your works are enigmatic, eclectic, and very moving. I know that your name is 非(hi), that you are a digital artist and you live in Japan. I thank the internet because I would never have otherwise found your tumblr, and have the opportunity to look at your works.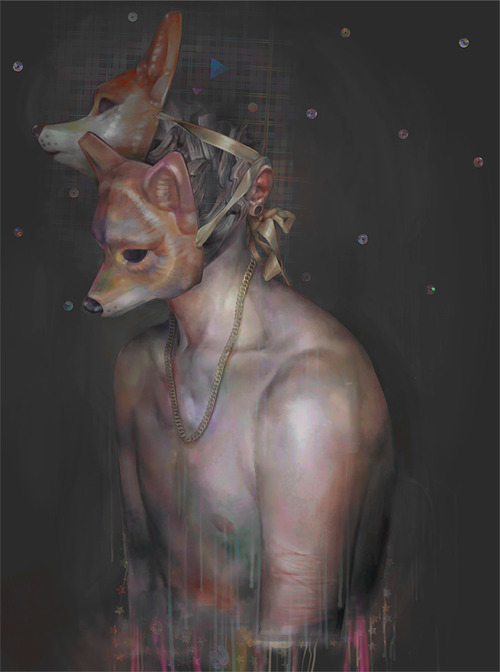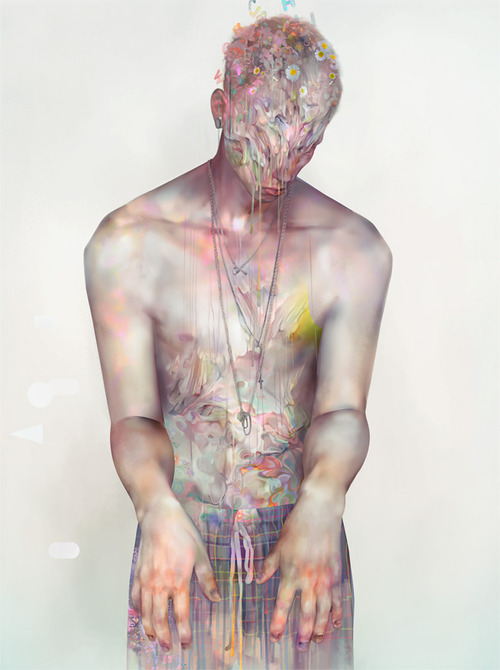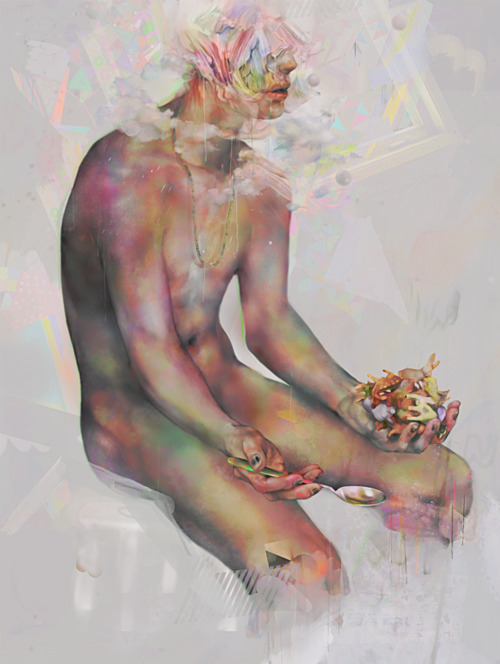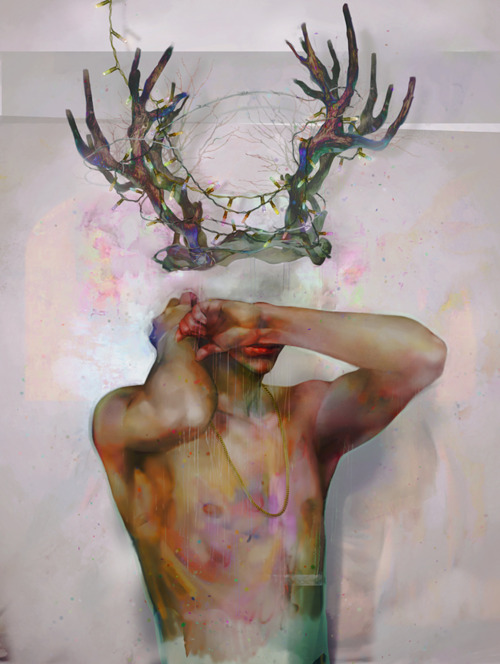 Aren't we all trying to make sense of the world. In spite of the glamour and excitement that surrounds us, how many of us can enjoy and bask in the sunshine without hearing the little voice nagging at the back of our head.
While his works are colourful, the theme is dark, painful even for one to tread upon.
Whoever you are, your works are amazing, and I would love to see more of it.